Hello dears
I am just taking a short break of calling random people to get some information about University. Did I already mention that I am sick of it ... ? Haha. Anyways I lost some weight! Yay, I am 55 kg (121lbs) but it's still a long road. . . the next step is no food after 6 pm. Usually it's quite easy to me to get along without food during the day but I am really eating more than I should at night. I should really change that habit. And I already know how. My room is going to be a food free room! And from today on I'll start to decorate my 'Inspiration book' I think that is going to keep my mind busy enough. (^__^)
And since I cannot print imagines I'm gonna draw them. The picture I want to draw today is this one.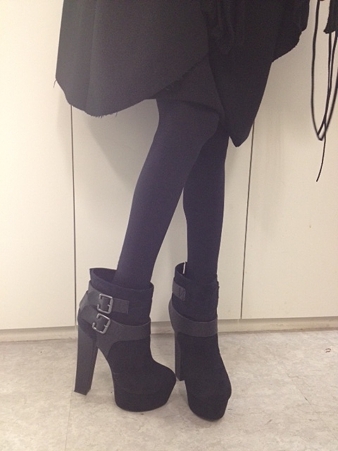 This is 岩田ののか - Iwata Nonoka. (her Twitter :
nonoka03
) Due to some information on the Internet she is 154cm and weights 43kg what seems to be false. However, I think she used to be a model for a Japanese magazine called EGG, maybe she is still, I don't know, haha. -not prepared- Her styling is really unique and special! Just check some of her photos.
Please let me know, do you like fashion?
With love